West Hip Hop Music
A downloadable asset pack
hey there!, do you remember those moments when you used to play endless hours your favorite games? I bet you even remember the music, do you? lol, that is
not a coincidence!, basically if a game is cool and the music is cool also, those two factors converge and thats how a masterpiece is born.
now, do you imagine people having the same feeling with your videogames? I bet you gave the best
to create your game, that means you only need to add epic music to it. Look its more probable
that your game will be a lot more entertained if the music is also cool. That is why I am creating cool music to help you to create new masterpieces!
here I will write you some of the specs of this speciphic piece, I hope it will be usefull to you, I salute you
Atte: Rino Tirri
this is a western cowboy style music but in hip hop genre
the melody of this track is pretty cool and It will be very usefull for any purpose however it has a western flavor, like cowboy tales or anything related to a challenging mood.

it was made with orchestral instruments and some noisy effects to give it a dirty sound style, the drum is hard hitting with a deep bass

this track has been mixed and mastered to grant you the best quality posible and a great sounding on any audio device
Audio file types: Wav
Sample rate: 44100
Bit depth: 16
Loopable: 1 loopable track and 1 clean
Additional: Stereo / mono compatible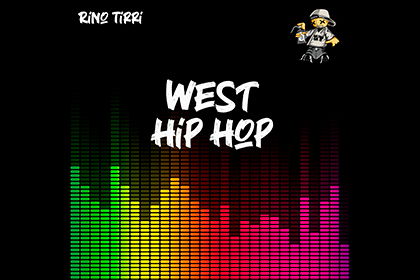 LICENSE TERMS:
for clarifing purposes you are buying a license to use this track in your videogame, here is what you can do and what you cant with this music:
you can:
incorporate this music in your videogame
cut the music or extend it as you like
use it as part of your videogame even if you will profit with it (the videogame).
convert the track to the audio format that you want
you cant:
sell this music separatly of your videogame
transform this music or use it as part of another track, understanding
transform this track including:
change the tempo
change the tune
mix this track with another one
reverse this track
or any other modification except the allowed explicitly
sell it separtly as a soundtrack of the video game music
IMPORTANT: you have to mention me in the credits of the videogame as the Composer of the music, including the name of the track and my name, something like:
"In the west" composed and produced by Rino Jose Tirri Suarez
keywords:
#hiphop #beat #beatz #beats #rapbeat
Audio file types: wav
Sample rate: 44100
Bit depth: 16
Loopable: Yes/No
Additional: Stereo / mono compatible
Purchase
In order to download this asset pack you must purchase it at or above the minimum price of $10 USD. You will get access to the following files: