Space Game Music (Bronze Pack)
A downloadable asset pack
the Space Game Music For Videogames (Bronze Pack) was created in order to cover the basic needs when creating a platform game.
First of all, the central theme of this pack is for space oriented games, all the themes have the type of sound that reminds us of scenes such as: exploring the universe, other galaxies, spaceships, astronauts
speaking specifically of the relationship with the gameplay It was designed to cover aspects such as:
Normal video game scenarios,
Game Over
Level Completed
Normal Boss Battles or common enemies
this are the files includes in this (Bronze pack)
Stages

-Full Main track (Loopable) (1:51)
-sub Loop 1 (00:18)
-sub Loop 2 (00:37)

Level Completed

-Full clean (00:15)
-Loop (00:10)

Game Over

-Full clean (00:16)

Battle Theme

-Full Loop 1 (2:30)
-Full Loop 2 (2:30)
you can listen demos of the tracks here:
all tracks are also compatible with both stereo and mono, to have a great listening experience in all systems.

mixed with different degrees of intensity according to the circumstance, this are the specs or the tracks included
without further ado, I hope you can find a good use to this pack, and if you use it in your videogame
dont forget to add me to the credits, something like "Space Music For Videogames"
composed and produced by Rino Tirri
License Terms:
You can use the music contained in this pack as part of your video games.
You can incorporate this music into your game even if you are going to profit with it (the videogame)
you can't sell this music separately as a soundtrack
you can modify aspects of the music such as duration and tempo, but you cant transform any other aspect (if you have any special request feel free to comment and I could do such customs changes for you)
this music is protected by international copyright laws.
you cannot redistribute this pack or any of the music tracks contained here
this music pack is royalty free, so you can use it freely in your video games without worrying about additional payments
here you can listen some of the music included in this pack: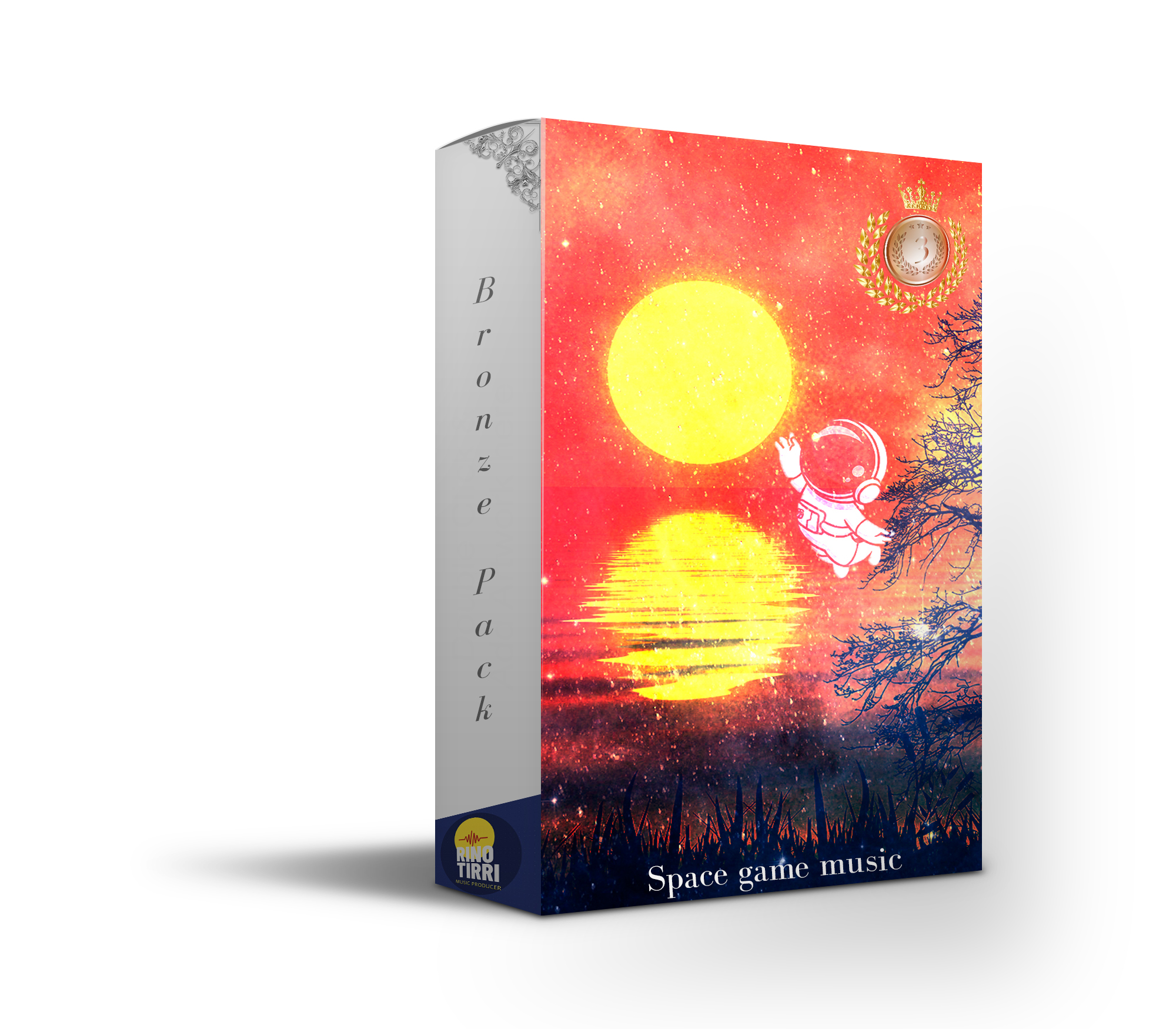 Update:
Silver pack add on, will add the following assets to the ones already contained in the bronze:
Cutescenes
-Full track (2:51)
Tension Scenes
-Stage tension (Loop) (00:22)
Bonus sound effects
10 diferent sound fxs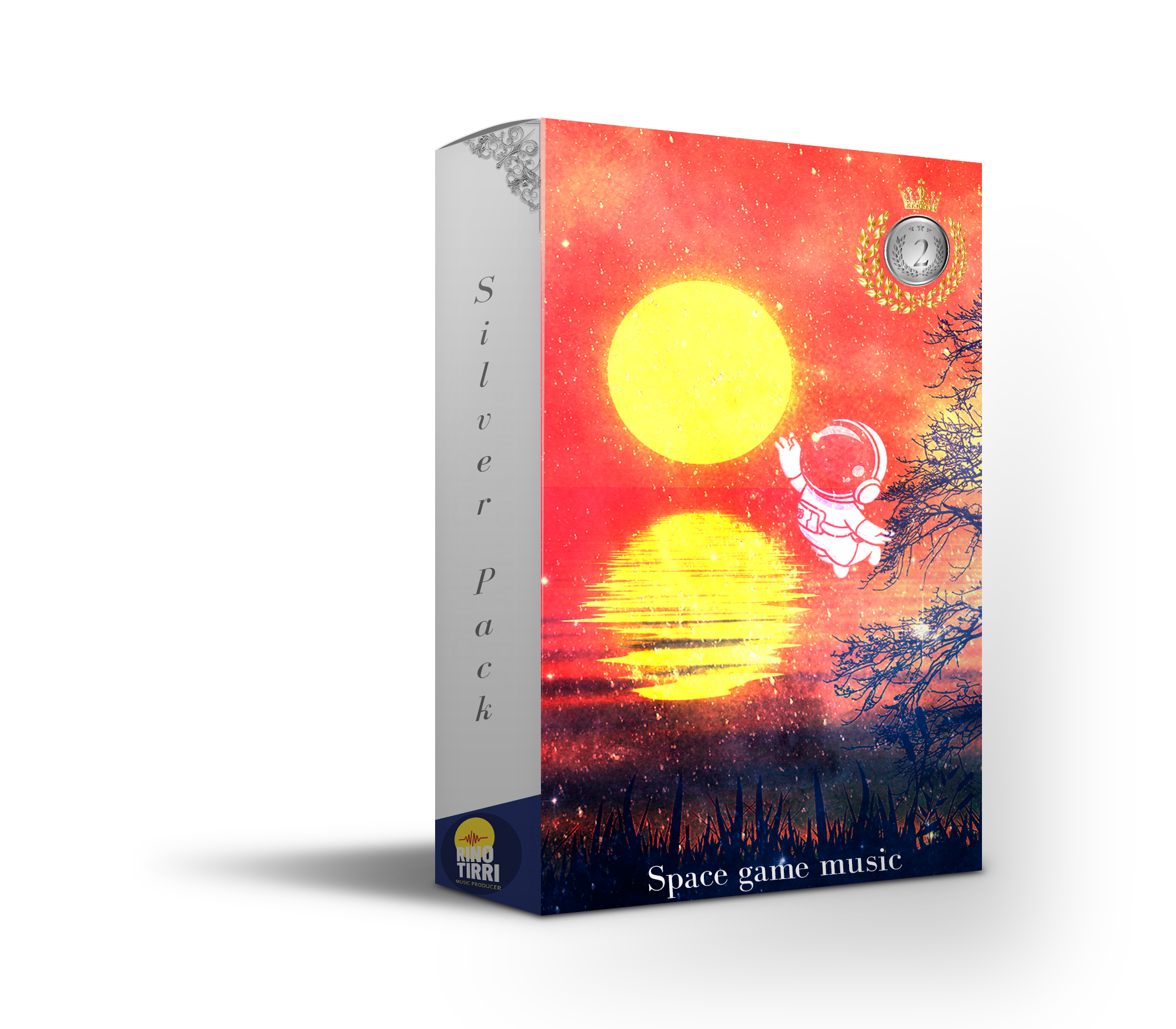 Purchase
In order to download this asset pack you must purchase it at or above the minimum price of $9.99 USD. You will get access to the following files:
Space_passenger_Battles (softer Version).wav
25 MB
Space_passenger_Battles.wav
25 MB
Space_passenger_GameOver_clean.wav
2 MB
Space_passenger_LvlUp_Clean.wav
2 MB
Space_passenger_LvlUp_Loop.wav
1 MB
Space_passenger_StagesBetter.wav
20 MB
Space_passenger_Stages_shortLoop_noVoiceB.wav
3 MB
Space_passenger_Stages_shortLoopB.wav
6 MB
silver pack add on.zip
40 MB
if you pay $14.99 USD or more