challenging 8 bit music
A downloadable asset pack
this track is called "Just do it 8 bit music"
is a super cool composition I made for challenge situations, so automatically it sounds kinda Badass. I would describe it as intense, uplifting, confindent and fun, it was created inspired on older platformer games, I made this music with synthesizers only, because I want to bring back the 8-16 bit soundtrack era, bass and drums are also made digitally.
the melody is pretty cool and I believe is usefull for any purpose
if you buy this license, you will get
the clean version of the main track (Just do it 8 bit music) (02:06)
the loop version of the complete track (02:00)
Faster tempo version of Full track Loop (01:20)
Slower tempo version of Full track Loop (02:45)
which will give you a total of 4 high quality wav Files, 44100 hz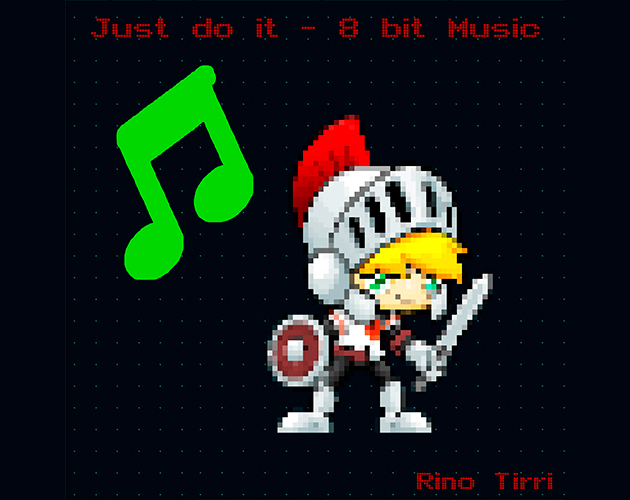 LICENSE TERMS:
for clarifing purposes you are buying a license to use this track in your videogame, here is what you can do and what you cant with this music:
you can:
incorporate this music in your videogame
cut the music or extend it as you like
use it as part of your videogame even if you will profit with it (the videogame).
convert the track to the audio format that you want
you cant:
sell this music separatly of your videogame
transform this music or use it as part of another track, understanding
transform this track including:
change the tempo
change the tune
mix this track with another one
reverse this track
or any other modification except the allowed explicitly
use it in more than 1 videogame, its 1 license per use
sell it separtly as a soundtrack of the video game music
IMPORTANT: you have to mention me in the credits of the videogame as the Composer of the music, including the name of the track and my name, something like:
"Just do it 8 bit music" composed and produced by Rino Jose Tirri Suarez
keywords:
#8-Bit #Arcade #chiptune #Music #Music Production #NES #SegaGenesis #super-nes
Purchase
In order to download this asset pack you must purchase it at or above the minimum price of $10 USD. You will get access to the following files:
8bitJustDoItFullClean.wav
21 MB
8bitJustDoItFullLoop.wav
20 MB
8bitJustDoItFullLoopFaster.wav
13 MB
8bitJustDoItFullLoopSlower.wav
27 MB